Make a joyful noise to the Lord, all the earth. Worship the Lord with gladness; come into God's presence with singing.
– Psalm 100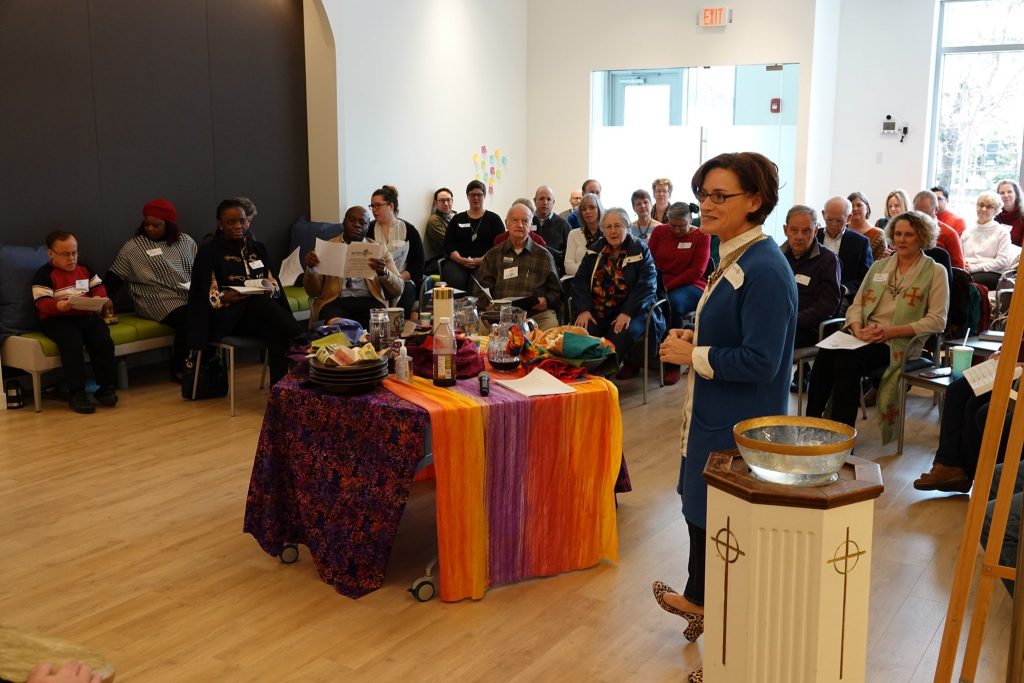 Liturgy (worship) means "the work of the people." At Arlington Presbyterian, our liturgies come alive in our work together.
Our songs, prayers, scripture readings, and the sacraments of communion and baptism are all acts of the liturgy we do as equals and beloved ones of God.
Our music comes out of our "purple hymnal" along with inserts in the bulletin. We have percussion instruments in the pews to add spirit and layered participation into our songs.
Know that you don't need to have perfect pitch to sing the songs. You don't need to know or have heard the scriptures before in order to have a connection with God's Word. You don't need to keep a perfect beat on percussion to accompany the songs. The Spirit is the one that connects and holds us together in the liturgy.
As we share and work together, we are formed into God's faithful, loving people, following the way of Jesus. Freedom has been found here. Freedom will continue to be found here. Thanks be to God.
We worship at 11 a.m. on Sunday mornings. A staffed nursery is available from 10:30 am through the end of worship.
This summer, APC is worshipping in its garden to keep each other safe at this point in the pandemic. Our garden is located at S. Lincoln Street and 9th Street. Bring a chair, mask, and an open heart.
Check out our video that shares more about what to expect at our garden worship
OUR VISION STATEMENT:
Moved by God's love and through the power of the Holy Spirit, Arlington Presbyterian Church is challenged by the Word of God to welcome all, to nurture spiritual growth, and to serve with compassion. We proclaim that Jesus Christ is Lord!