Arlington Presbyterian Church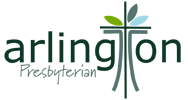 918 South Lincoln St. Suite 1
(on the entry level of the Gilliam Place apartment building)
Arlington, VA 22204
Phone: 703-920-5660
Worship, 11am on Sundays
We are currently online through Facebook only
during this Omicron surge.
Arlington Presbyterian Church is an open congregation committed to welcome, nurture, and serve all of God's children; and to live out God's radical call to "love neighbor as you love yourself."
At APC, we nurture our love for God, creation and one another as disciples of Jesus Christ in order to encourage compassion, faith, hope, justice and love. We do this through worship, our garden, discipleship groups and more.
As residents of Arlington, Northern Virginia, & the Washington Metropolitan area, we are acutely aware of the diversity of needs in our area. APC provides support, financial and otherwise, to local organizations working with those in our community.
OUR VISION STATEMENT:
Moved by God's love and through the power of the Holy Spirit, Arlington Presbyterian Church
is challenged by the Word of God to welcome all,
to nurture spiritual growth, and to serve with compassion.
We proclaim that Jesus Christ is Lord!